PMI- Denmark Open Office Hours
🚀 Unlock Your Project Management Potential - PMI Danish Chapter Open Office Hours, November 2023! 🚀
Are you a budding Project Manager with dreams of success, or a seasoned pro striving to validate your skills with the right PMI certification? No matter where you are on your project management journey, we understand the challenges you face in finding the right answers and direction. That's why we're excited to introduce:
📢 PMI Danish Chapter Open Office Hours - Your Path to Project Management Excellence! 📢
🌟 When and Where?
🗓️ Date: 28 November 2023
🕒 Time: 8 -9 pm
🌐 Event Link : https://itucph.zoom.us/j/69076599315
We're here to cater to your every project management need. It's more than just a gathering; it's your gateway to a world of possibilities such as:
✅ Certification Guidance:Not sure where to start with PMI certifications? We'll provide expert advice to help you choose the perfect certification that aligns with your career goals.
✅ Exam Preparation:Need assistance with exam prep? Our experienced mentors will guide you through study materials, tips, and strategies to boost your confidence.
✅ Networking & Socializing: Connect with fellow project management enthusiasts, share experiences, and expand your professional network.
✅ Continuous Learning: Explore the latest trends in project management, including Disciplined Agile and more.
✅ Volunteer Opportunities: Discover ways to give back to the PMI community and grow as a leader in your field.
🤝 Join us as we help you navigate the dynamic world of project management. Together, we'll unlock the doors to your success.
Save the date, and we'll see you there!
Join using the below link. You do not have to register for the event, just show up at the given time via above given Zoom link.
We hope to see many of you. 
If you have any questions or need any clarifications about the event, then you are welcome to contact vpevents@pmi-dk.org 
PMI- Denmark Board.
Speakers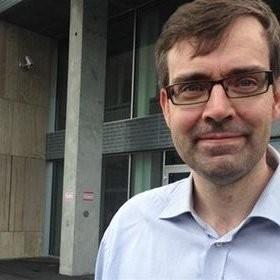 Klaus
Nielsen
Klaus Nielsen, Cambridge (UK) educated and dual MBA (HRM and Technology) holder from the US who has worked in Project, Programs Management and as a professional Business Analysts for more than 15 years, and has been embracing PMI and agile tools, techniques, knowledge, skills and methodologies for the last 10 of those years. Author of the books; I am Agile (2013); Mastering the Business Case (2015), Achieve PMI-PBA® Exam Success (2015), Agile Certified Practitioner Exam (2016), Agile Portfolio Management (2019), Mastering the PMI Risk Management Professional (PMI-RMP) Exam (2022) and writer of several industry articles published worldwide. He has been Subject Matter Expert (SME) on varies publications from PMI and Axelos, recently PMI core team member on the PMBOK Guide 7. edition. Mr. Nielsen is the co-founder of Global Business Development (gbd.dk), a PMI Authorized Training Partner (ATP) and Scrum/DevOps training company where he trains e.g., PMI Authorized Training Partner Instructor and consults to businesses ranging from small start-ups to top 500 companies worldwide.
It is not possible to register for this event